Cubatron Core, 2012, by Mark Lottor
---
INFO
The Cubatron Core was first shown at EDC Las Vegas 2012. It is 26ft in diameter and 18ft tall. There are 80 tubes of 48 lights each (3840 total lights).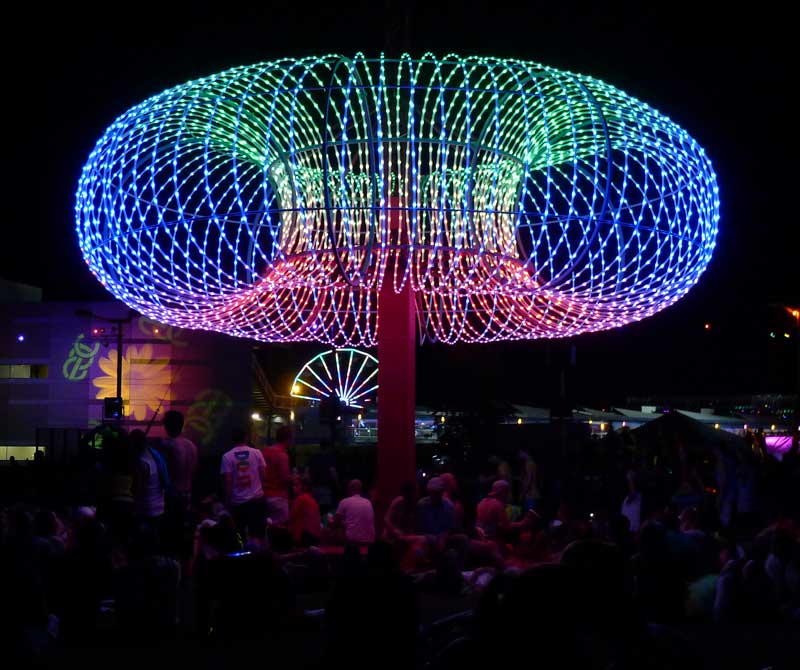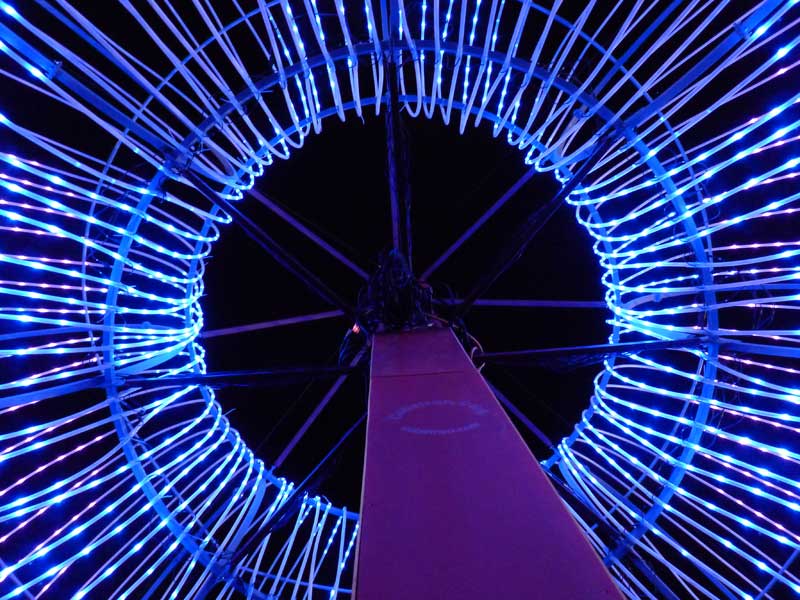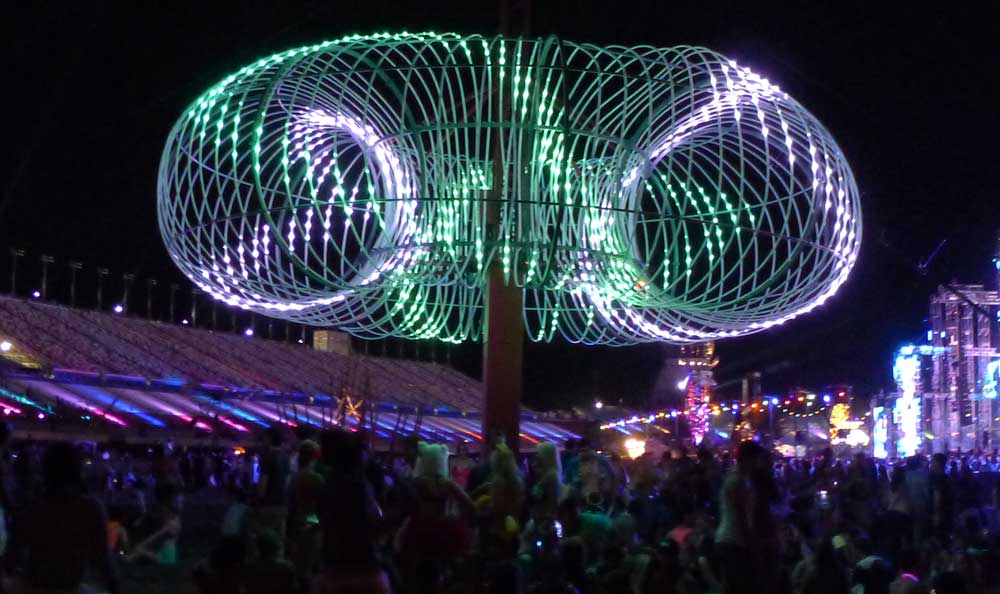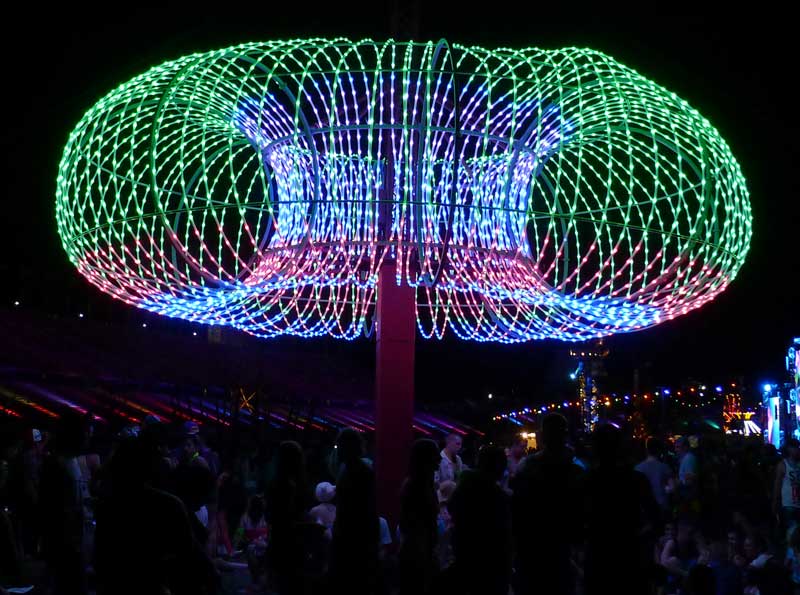 DLD 14 in Munich: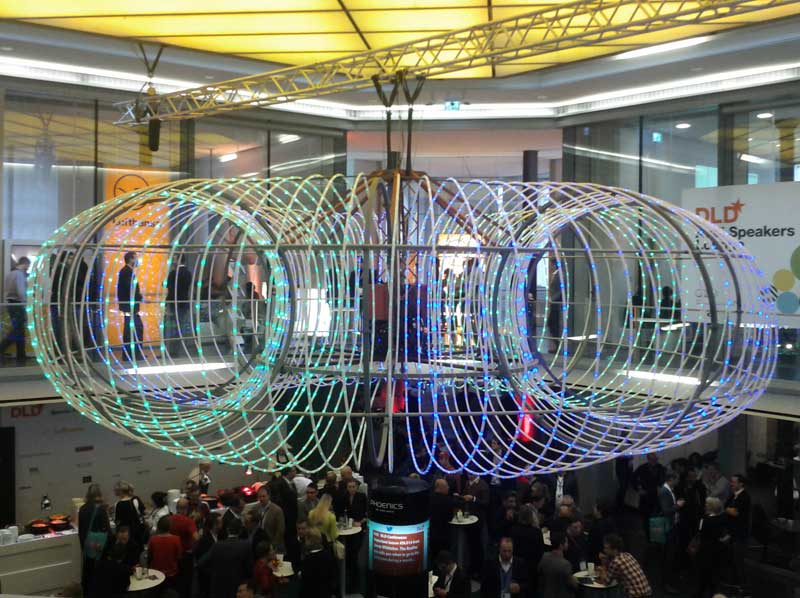 Metropolis in Dublin: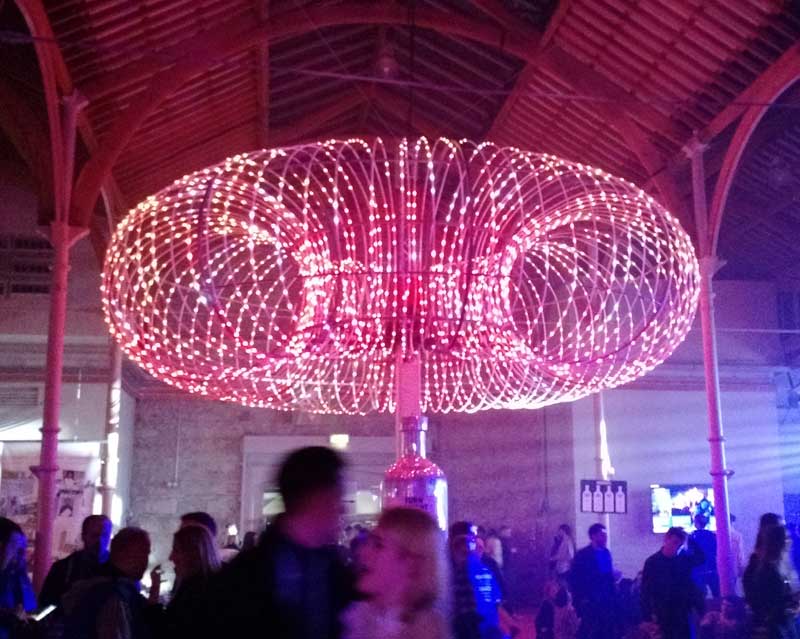 Final spot at the Exploratorum: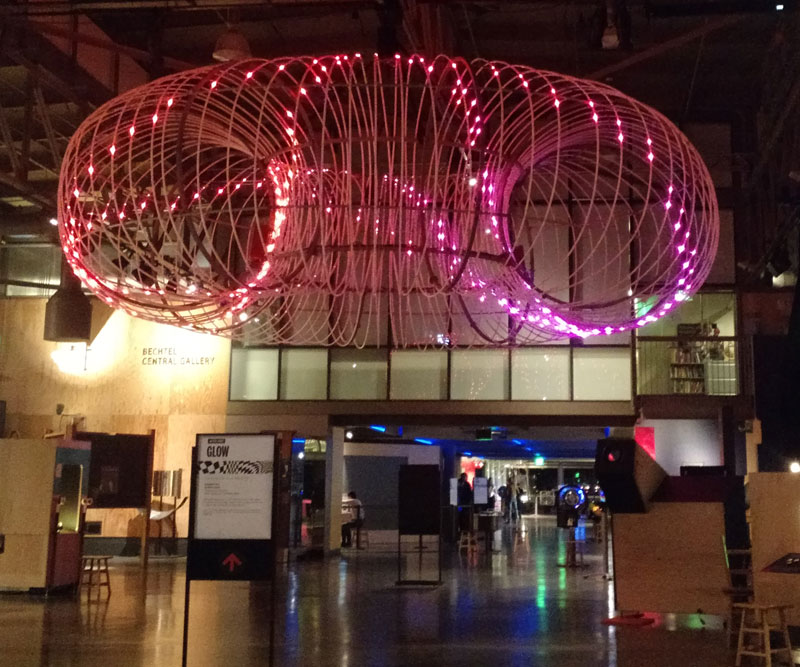 See a video of the Cubatron Core on YouTube
---
EVENTS
Dec 1, 2017. Cubatron Core has been donated to the Exploratorium!
Nov 7-8, 2015. Metropolis Music Festival. Dublin, Ireland.
Jan 19-21, 2014. DLD14 Conference. Munich, Germany.
Dec 5-30, 2013. Exploratorium After Dark+. San Francisco, CA
Jan 18-26, 2013. Big Day Out. Sydney, Gold Coast, Melbourne, Australia.
Sep 29, 2012. Beyond Wonderland Bay. Oakland, CA.
Sep 21-22, 2012. Nocturnal Wonderland. San Berdoo, CA.
Aug 27-31, 2012. Burning Man. Black Rock City, NV.
June 8-10, 2012. Electric Daisy Carnival. Las Vegas, NV.