Hexatron, 2018, by Mark Lottor
---
The Hexatron was built for Insomniac's Electric Daisy Carnival in Las Vegas, May 2018.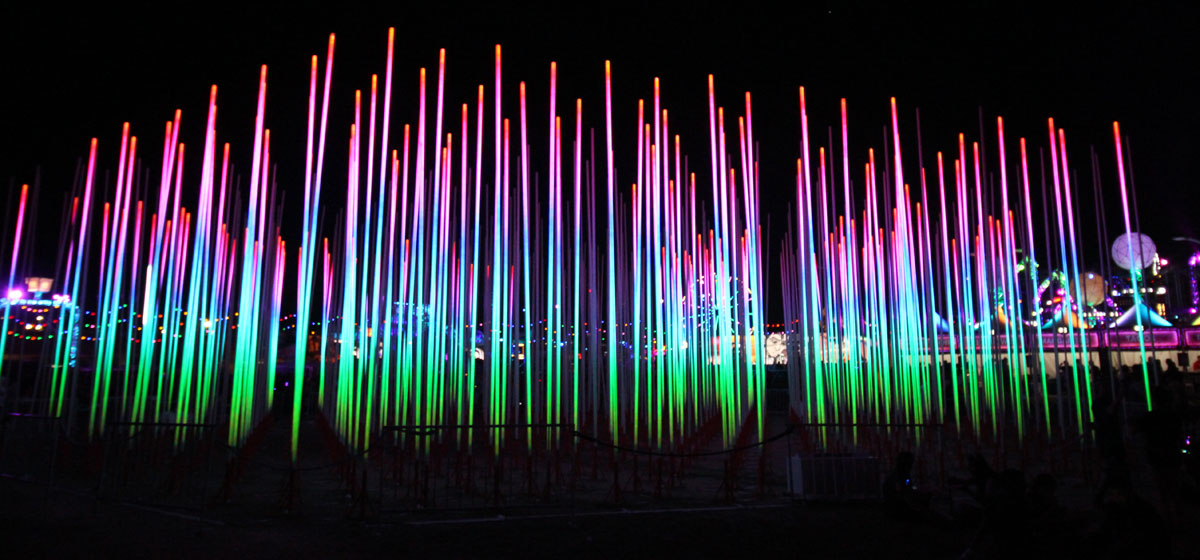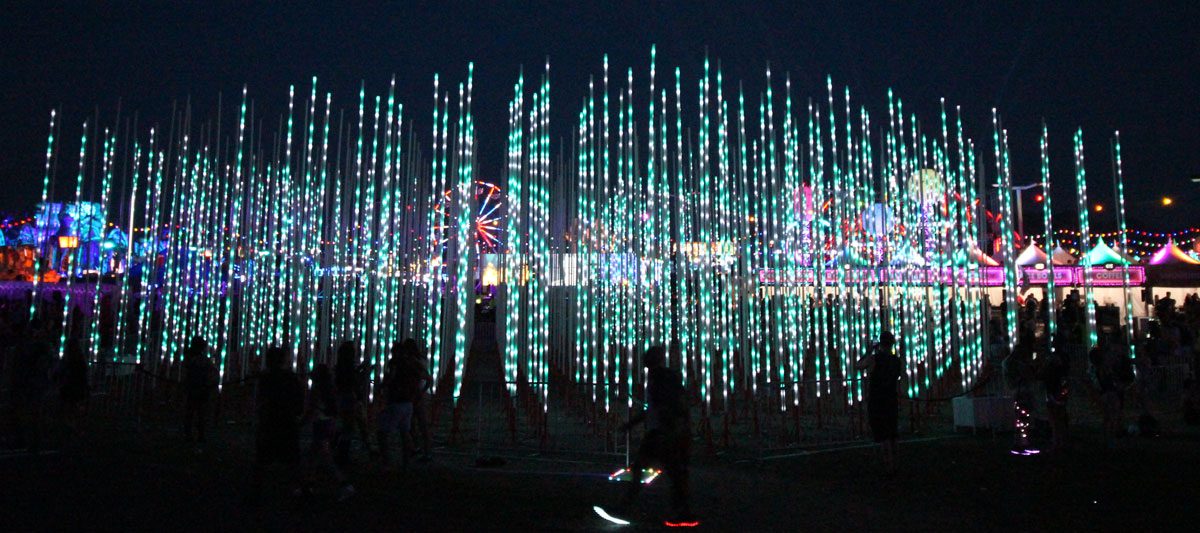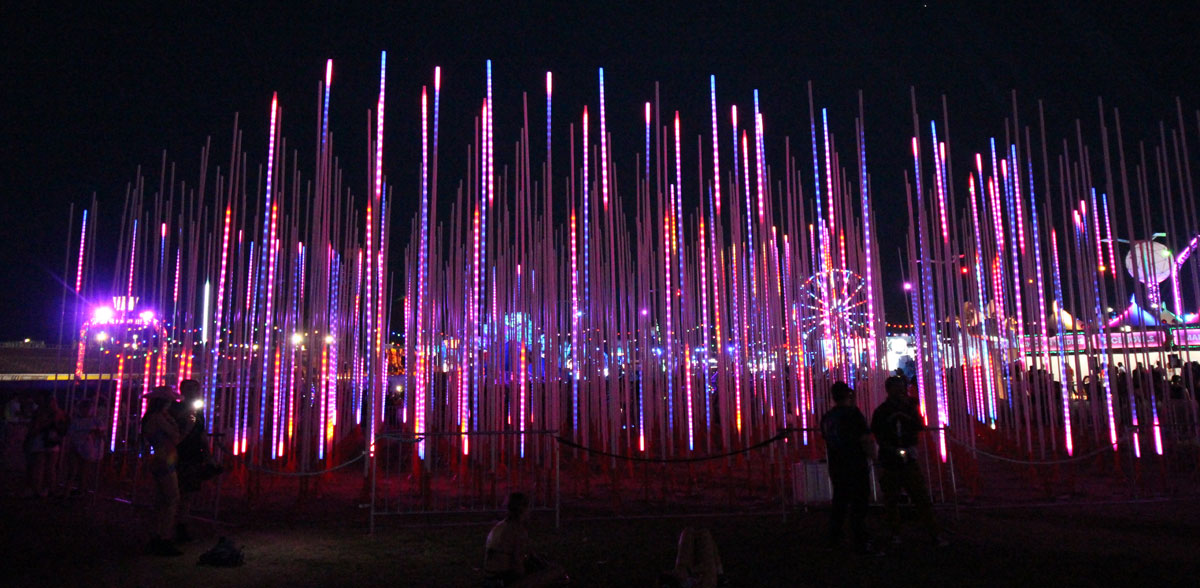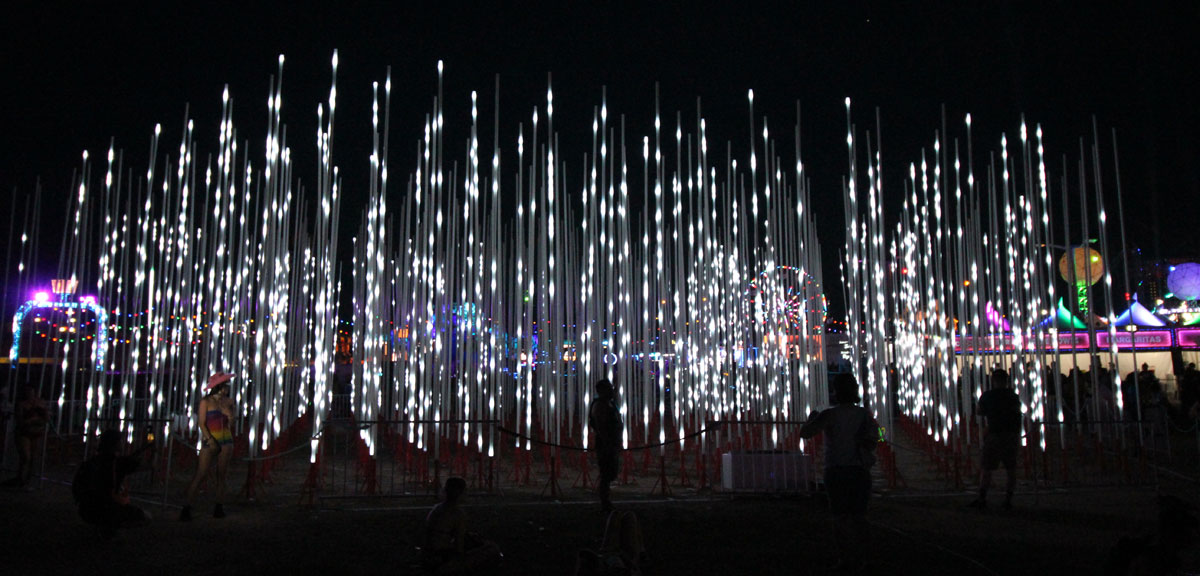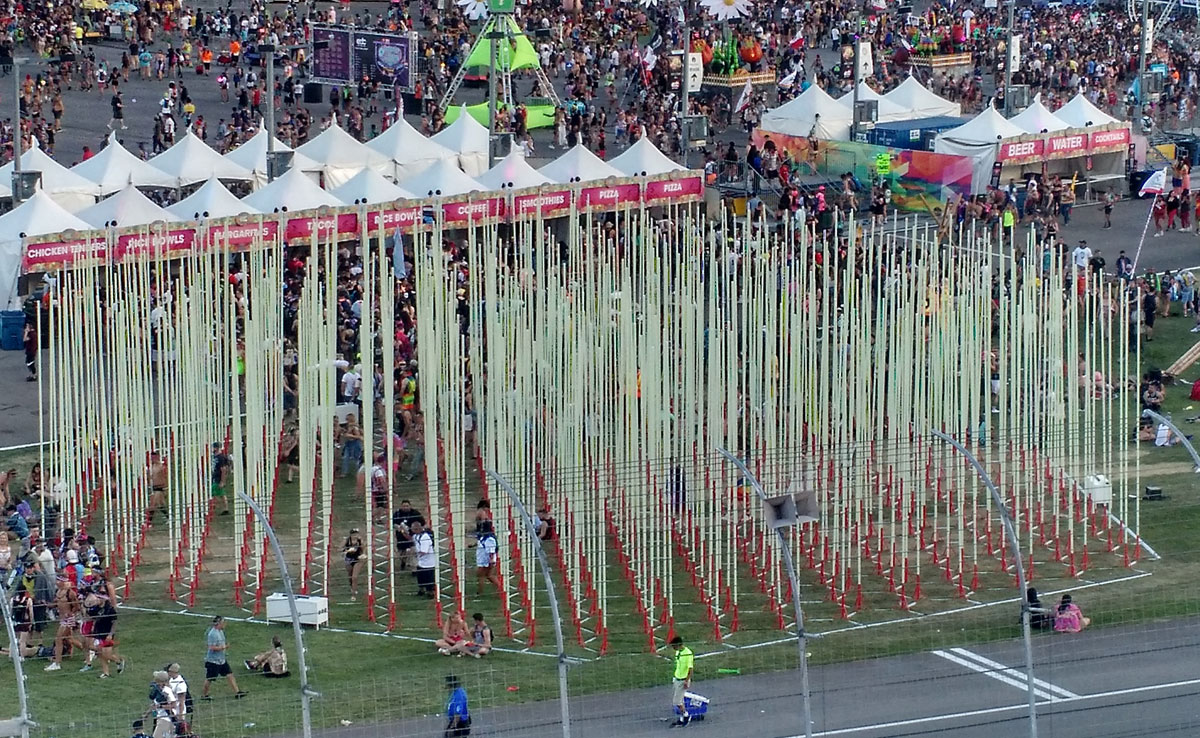 Burning Man 2018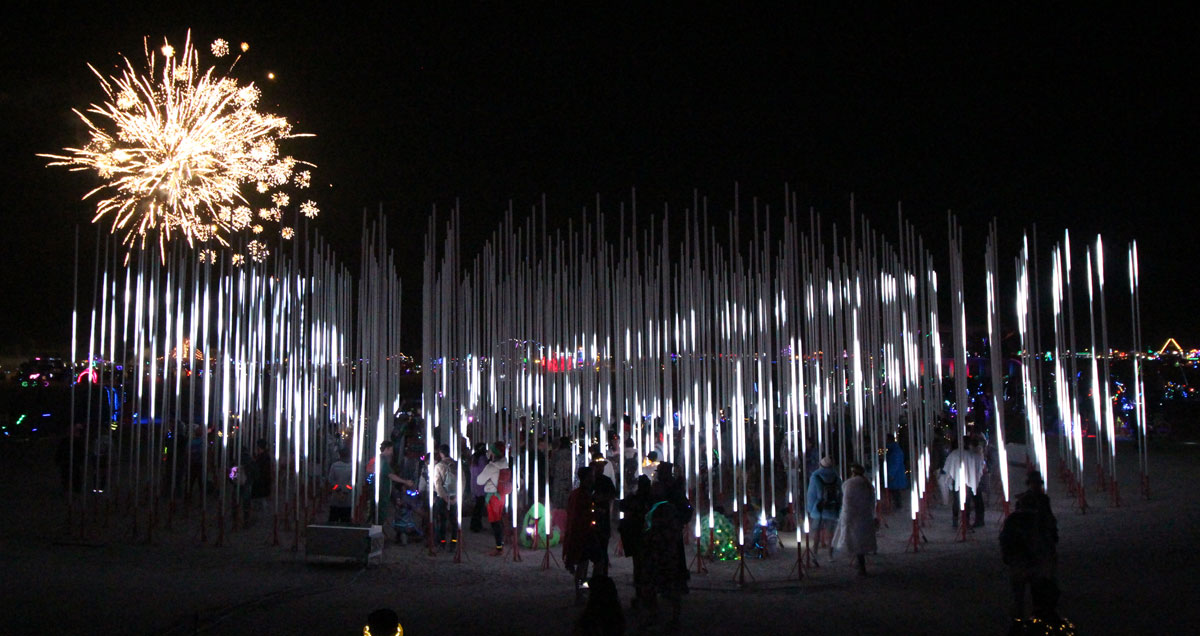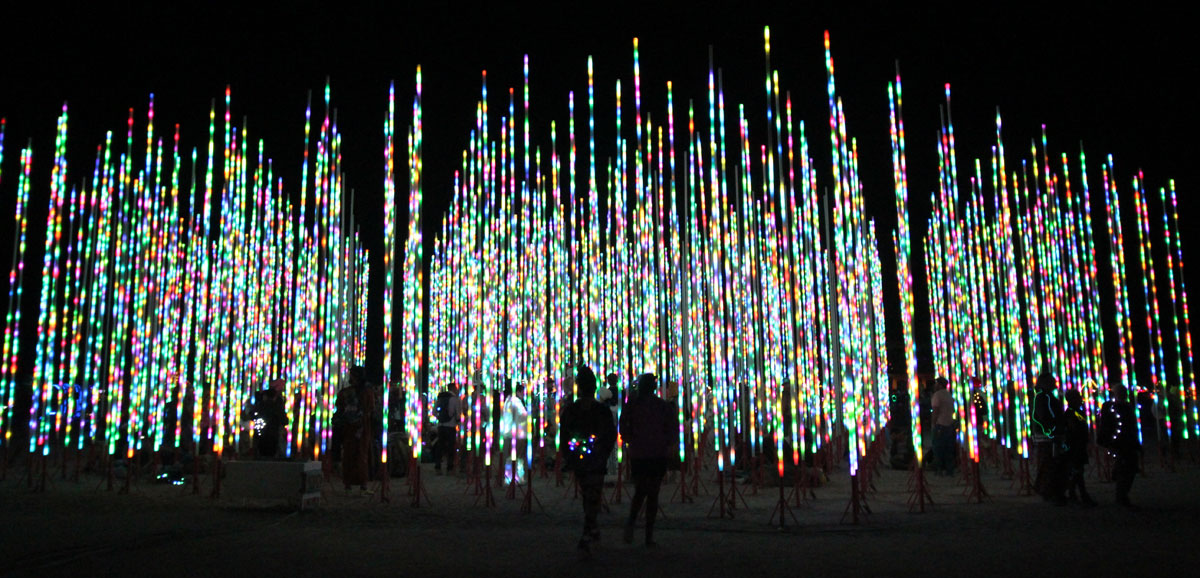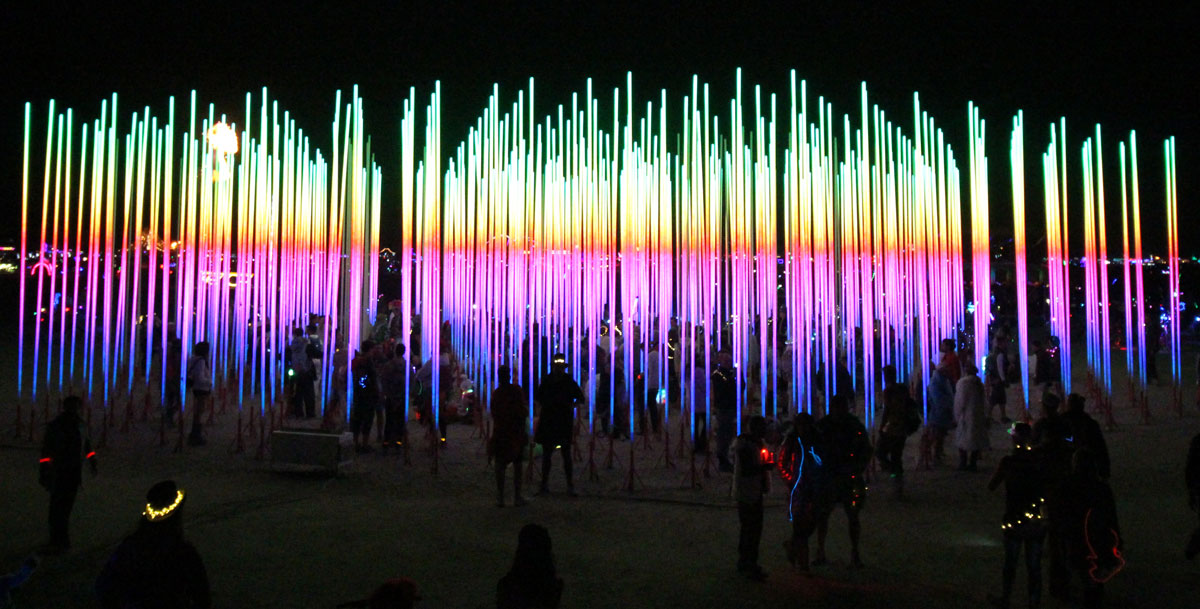 Instagram Photos from Burning Man
Nissan Futures Event 2018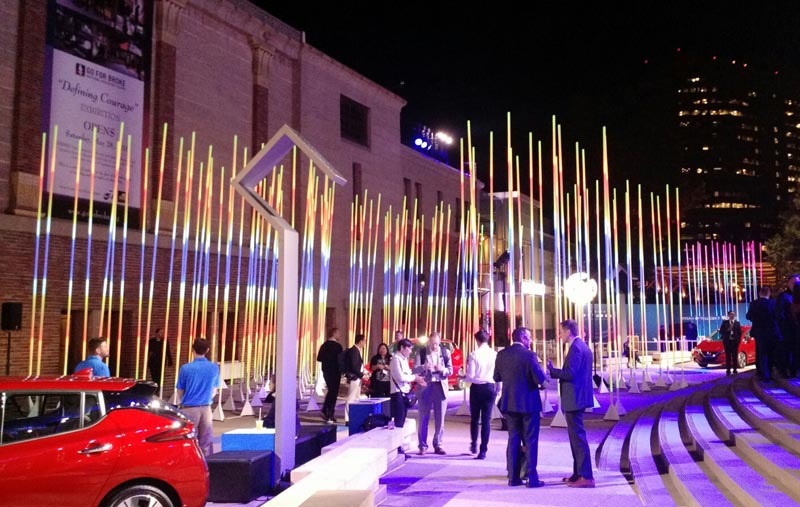 Info
The Hexatron is a forest of 486, 20ft tall LED light poles, arranged in a honeycomb and forming a large hexagon shaped footprint, approximately 90ft in diameter. Each light pole contains 440 RGB LEDs (213,840 total), along with 2 small piezo sounders. Everything is under computer control. Power requirements are around 15 KWH.

The entire installation stores in a 20ft shipping container.
Events
Electric Daisy Carnival, Las Vegas, NV. May 2018.
Burning Man, Black Rock City, NV. September 2018. A Burning Man Art Grant will cover shipping and power expenses, and playa specific modifications.
Nissan Futures Event, Los Angeles, Nov 2018. Custom setup.
Countdown NYE, San Bernardino, CA. Dec 31, 2019
---